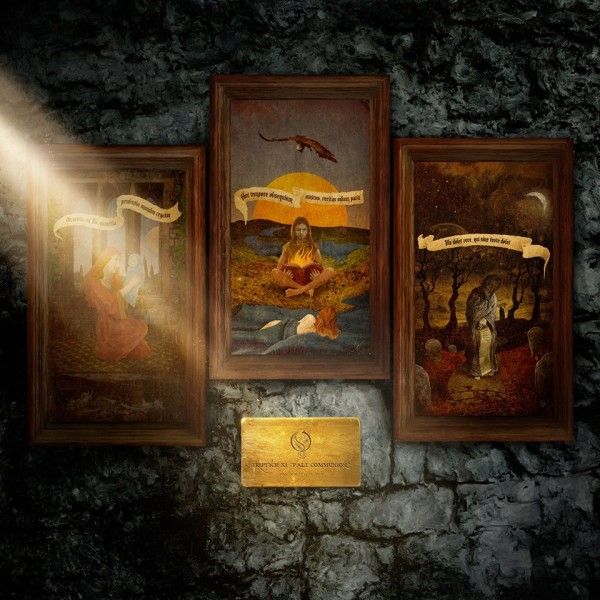 In a few days, Opeth will release their 11th full-length studio album
Pale Communion
. Prior to release, the album was made available as a live stream, and given that Opeth are one of my absolute favorite bands I was quick to run over and listen for myself.
My opinion, if I'm honest, is a little more mixed than I'd like it to be. On the one hand, they still sound like Opeth. Nobody who knows the band is going to hear this and think "What!? THAT'S Opeth!?!" Additionally, since their last album
Heritage
was purely built on the softer side of the band's sound and Mikael Åkerfeldt has been very upfront about moving away from harsh vocals, it's not like this was some horrible surprise that the band suddenly sprung on us. It's just the second album in Opeth's transition from a progressive metal band to a progressive rock band, and that is not in and of itself an entirely bad thing. After all, any group that has been touted for its creativity and vision for a couple decades is quite justifiably bound to change things up at some point and try a new direction. And they've made that shift without losing their integrity, maintaining the dark feeling and core musical identity that they've built over the years, though some critics may disagree with me on that.
. . . but . . .
The simple truth, as far as I'm concerned, is that Opeth's dynamic range has always been one of their greatest weapons. Many bands sound great doing heavy death metal stuff. Likewise, many bands sound great doing prog rock. Some bands have mastered the soft/hard dynamic, fusing the best of both worlds into something greater than the sum of its parts. Opeth were not just one of those masters, though, they were the king. There have been many martial arts film stars, but there's only one Bruce Lee. There have been many soft/hard metal bands, but there's only one Opeth. The level of excellence they attained extends beyond just one niche of metal, too. I think there's a legitimate argument to be made that from roughly 1998 to 2008, Opeth were the single best metal band in the world.
Now that time is gone. The band are a collection of prodigiously talented musicians who have crafted a strong piece of dark, jazz-inflected progressive rock. The album is definitely good. But Opeth are no longer the king of the mountain. They have removed their crown and set forth on a spiritual pilgrimage into the desert. Opeth are still a great band and I wish them well on their travels, but I long for the day when they return to retake their rightful place on the throne.
Grade: B+